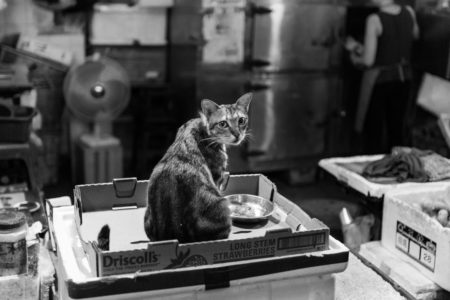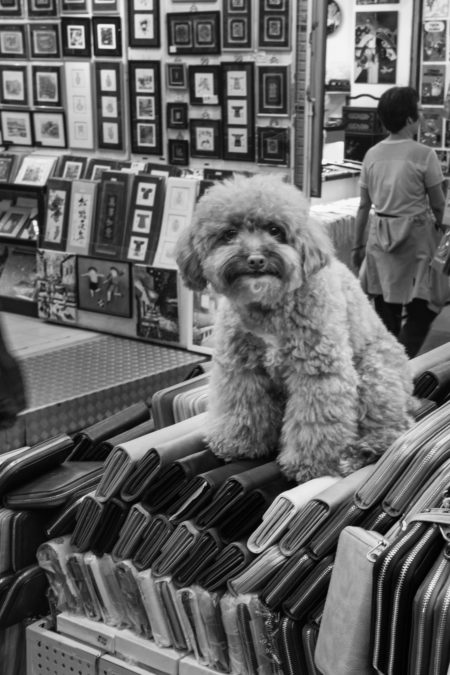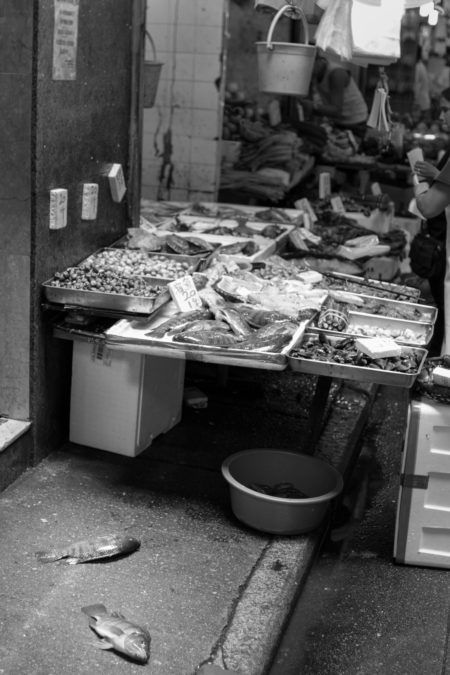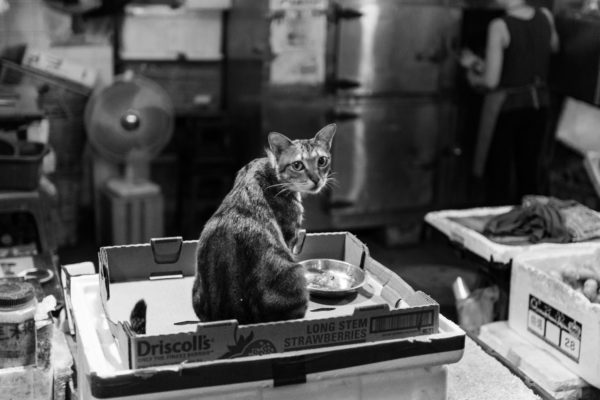 Cat in Hong Kong
I know that wildlife photography is not this sort of pictures. But there is not much wildlife in Hong Kong. This cute tiny cat was waiting its food in fisherman's street.
And how can you resist to this tender look ?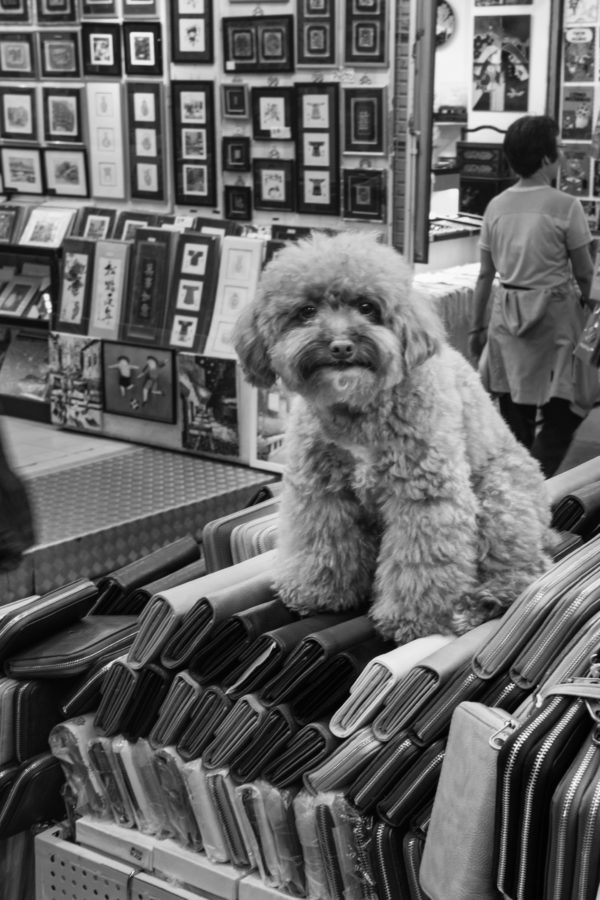 The wallet dog
In Hong Kong (like in every country) people love their pets and bring them every where. This seller of wallet have her dog on her stock.
The dog was very friendly with everyone and ask for cuddle to every client.
It was just like a stuffed dog with life inside.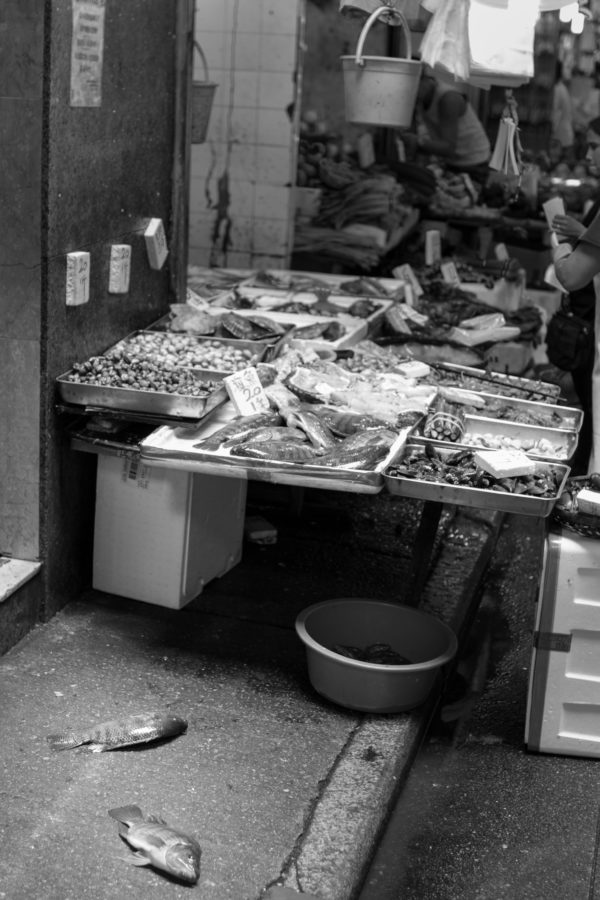 Escape Game ?
Or maybe Prison Break ?
It was in the fisherman's street in Hong Kong.
In a burst of survival these two fish try to escape from the fishmonger's shed.